Cheap National Cable TV Advertising Remnant Specials | 888-449-2526
Posted On
Cheap Rates for National Cable TV Advertising!
Get cheap rates and be aired in over 40 million homes for less that one dollar an ad. Our cheapest rates ever on national cable TV remnant advertising. Lowest rates, cheapest prices and best cable TV advertising deal in the USA.
See remnant TV advertising media kit below.
WARNING: THIS PACKAGE IS NOT DRTV PERFORMANCE RATED!

Advertise for less on CNN, Fox News Channel, MSNBC, Lifetime, Hallmark – even the Food Network!
National cable TV networks offer advertisers unparalleled opportunities to single out not just demographics, but psychographics as well. (Psychographics is the study and classification of people according to their attitudes, aspirations, and other psychological criteria, especially in market research).
The top cable stations attract loyal audiences. They are the number one viewing landing place for everyone who loves movies, sports, news, history, comedies, cooking, music, science fiction, animals, gardening, travel, cartoons, old TV shows, and so much more!
National cable TV now has the most exciting original programs that bring the highest ratings. Even with the broadcasting of various streaming platforms such as Netflix, Sling TV, YouTube TV, Hulu, Philo TV and others, many people are still looking for cable TV plans.
Rates are subject to change without notice!
Call 888-449-2526 for the lowest TV advertising rates and costs today!
National TV advertising reach – 40 Million homes – Thousands of TV spots
(30 second)
All for $12,150.00 (Good while offer lasts – may expire anytime without notice).
WARNING: THIS PACKAGE IS NOT DRTV PERFORMANCE RATED!
Here is the National remnant cable advertising media kit!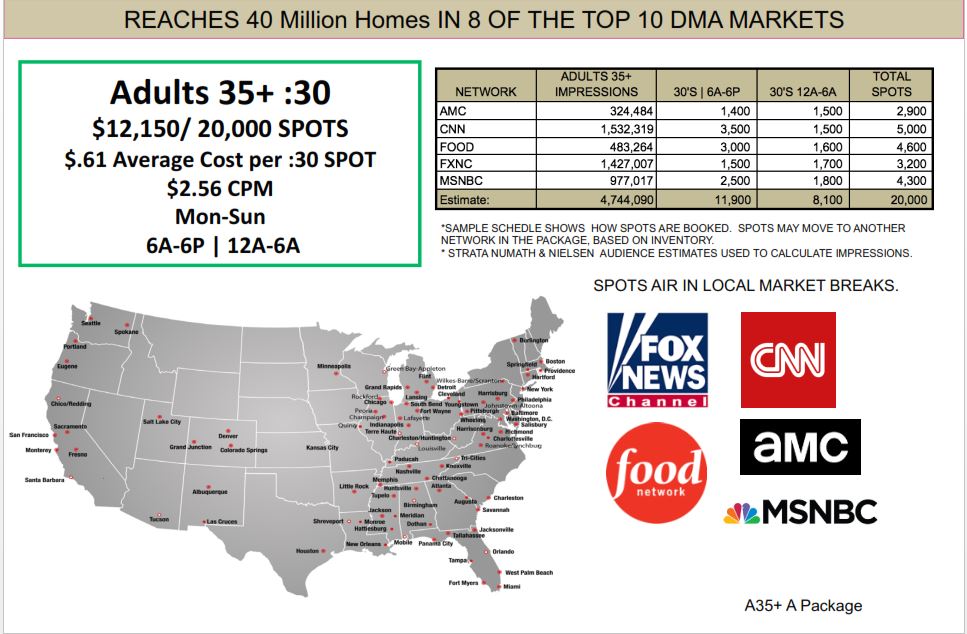 Call 888-449-2526 to learn more about how you can access this fantastic remnant cable TV advertising campaign!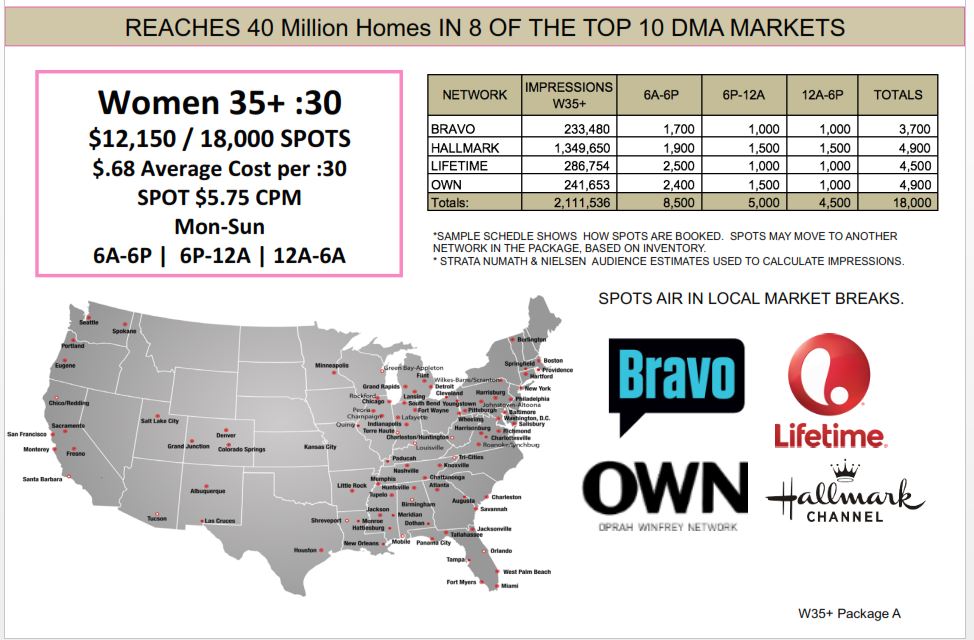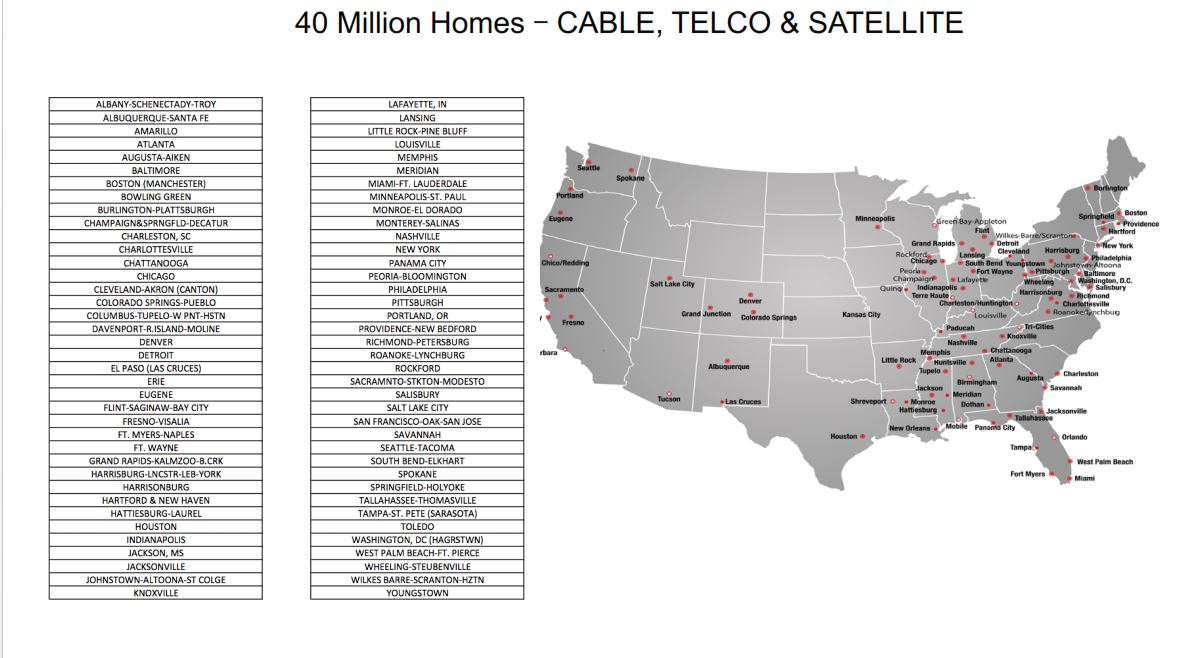 See also cheap TV remnant advertising rates here.