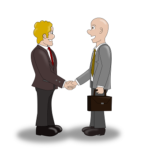 TV Advertising world is an extension of our long 20+ year reach into the media buying, advertising agency endeavor began back in 1993. 888-449-2526. Our founder and the Vice President and General Manager of Talk Radio Network and the CBC radio networks was a key force in the development of the Coast to Coast AM radio show starring Art Bell – Later George Noory.
The advertising clients were continuously asking our founder for media buying and creative assistance and so the "Mother Ship" was launched. 888-449-2526
We have been placing and producing TV ads now for well over 20 years.
We have media partners in all 50 states and Canada and access the lowest rates and best placements available in TV advertising. 888-449-2526.
Remnant spot, Unsold inventory, last minute and last second ads available here. National, local and online advertising options make the video marketing world a highly productive and amazingly profitable endeavor when the media plan and the media buy (Placement) is done right.
Call today for your free media plan and rate card or quote for any TV or online video advertising media. We might just surprise you! Call 888-449-2526